1.

Blast some Kesha, roll up your sleeves, and get your (edible) glitter. It is time to make galaxy fudge.
This cosmic creation looks difficult to make, but fear not! Follow this step-by-step guide to making the most extra(galaxtic) fudge this side of the universe.
Here's what you're going to need:
Galaxy Fudge
Makes 36 pieces
Ingredients:
2 14 oz cans sweetened condensed milk
1 stick (1/2 C) unsalted butter, cut into 1/4 in pieces (plus more for greasing pan)
2 tsp kosher salt
2 tsp vanilla extract
40 oz white chocolate chips
Black food coloring
Additional assorted food coloring (purple, blue and yellow recommended)
Assorted sprinkles
2.

Step 1: Measure your ingredients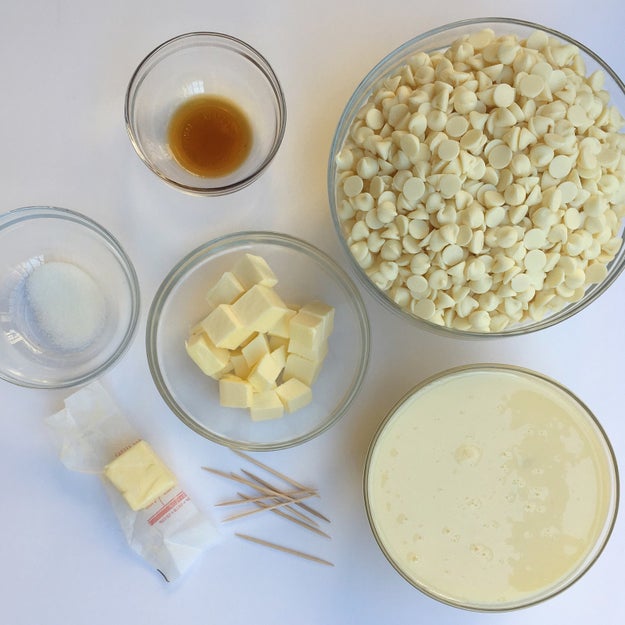 Measure out your chocolate chips, sweetened condensed milk, butter, vanilla extract and salt.
3.

Step 2: Pick your sprinkles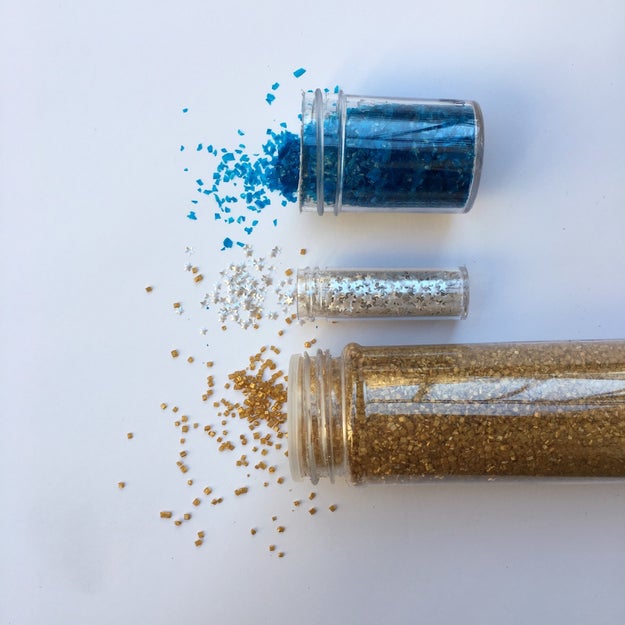 This is where the fun begins. I used silver star sprinkles, metallic blue sprinkles and gold sprinkles. Using sprinkles that are shiny, metallic or shaped like stars really help boost the galaxy vibes. While picking out your sprinkles, ask yourself: what would Kesha do?
4.

Step 3: Choose your colors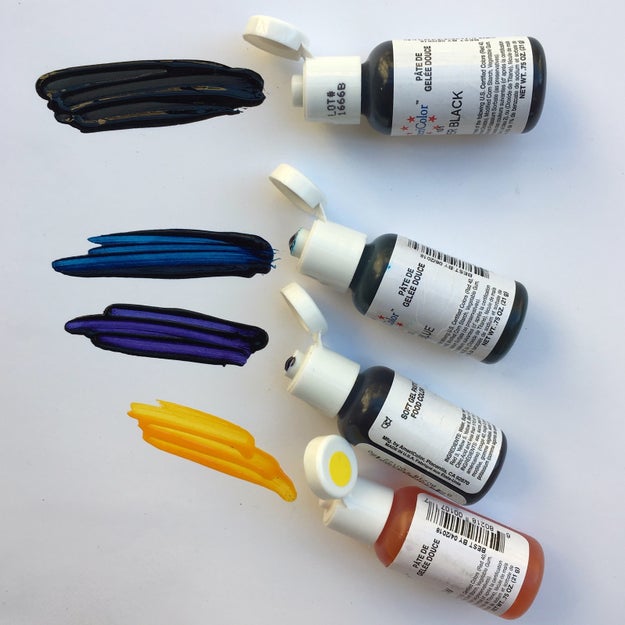 The base of this fudge will be black. The accompanying three colors is where you can have fun with it. I used purple, blue and yellow to paint my galaxy. Color kits are sold on amazon and give you a full array of colors to choose from.
5.

Step 4: Prep your pan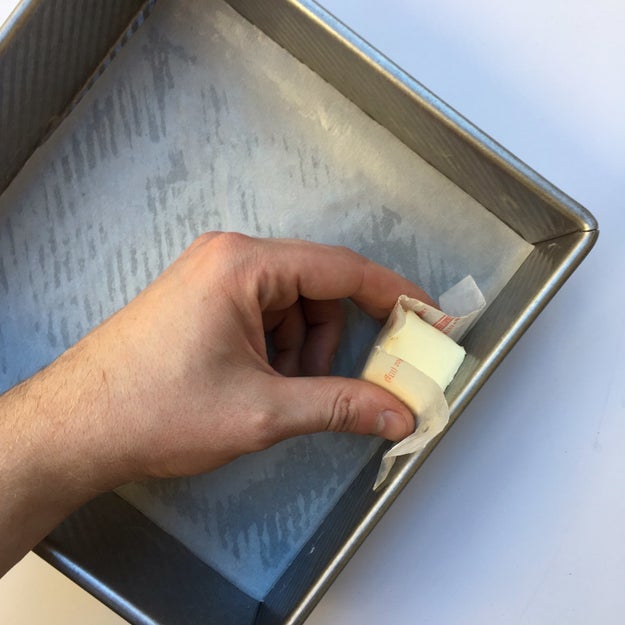 Grease the bottom and sides of a 9×9 inch square pan with butter. Line the bottom of the pan with parchment paper.
Pro tip: use the butter as glue to hold down the parchment paper
6.

Step 5: Start the fudge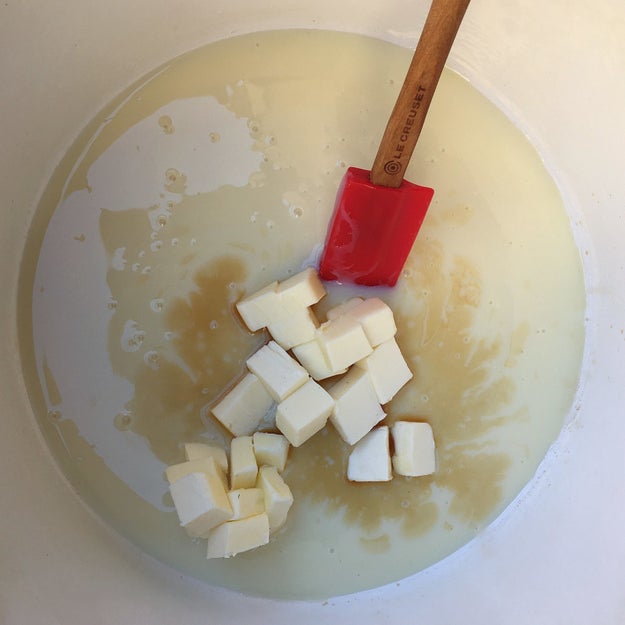 Combine sweetened condensed milk, butter, salt and vanilla extract in a large pot. Cook on low heat, constantly stirring, until butter is melted (about 5 minutes).
7.

Step 6: Add Chocolate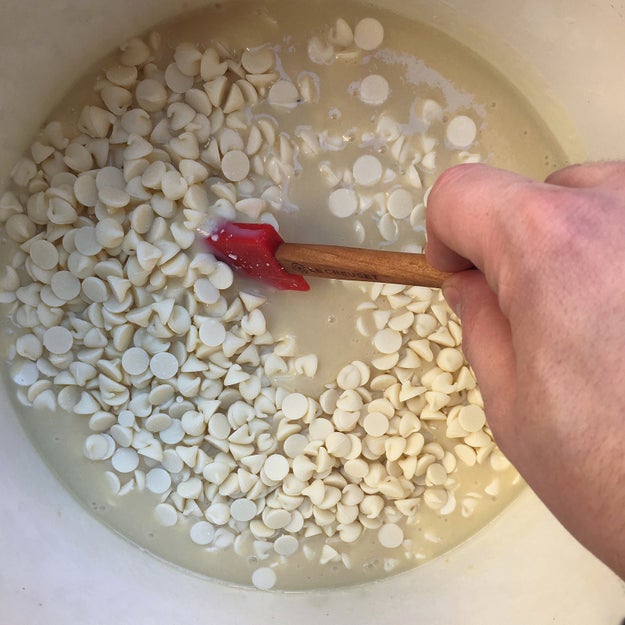 Remove mixture from heat and add white chocolate. Stir white chocolate into warm milk mixture until completely smooth. If white chocolate is not fully melting, place pot back on low heat and stir until just melted.
8.

Step 7: Add your colors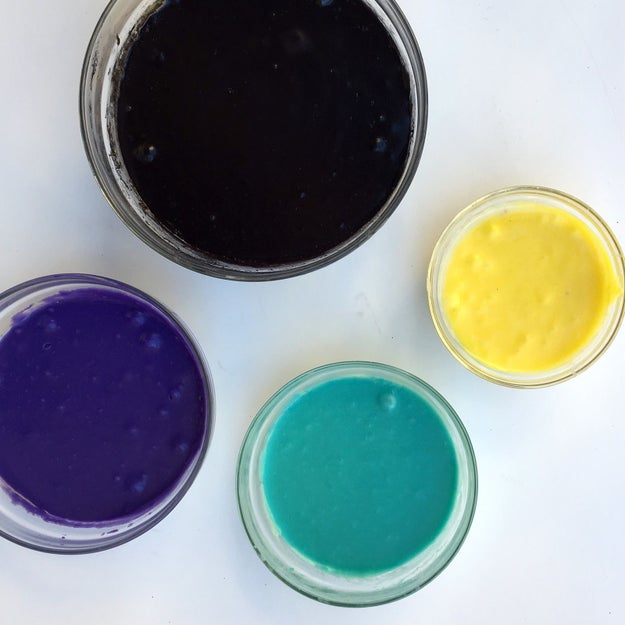 Transfer melted chocolate mixture into 4 bowls. Dye the majority of the fudge mixture black (about 1/3 of total batch). Dye the remaining mixture the colors of your choosing. The three colors should have about equal amounts.
pro tip: save some undyed fudge mixture in the pot to use as white streaks in your galaxy
9.

Step 8: Create your galaxy
Pour black mixture into bottom of pan. Pour remaining mixtures on top of black in irregular streaks. Use a toothpick to swirl colors together and create you galaxy pattern. No need to be nervous; the messier your galaxy, the more celestial it will look. Channel your inner Jackson Pollock and go crazy!
10.

Step 9: Add your sprinkles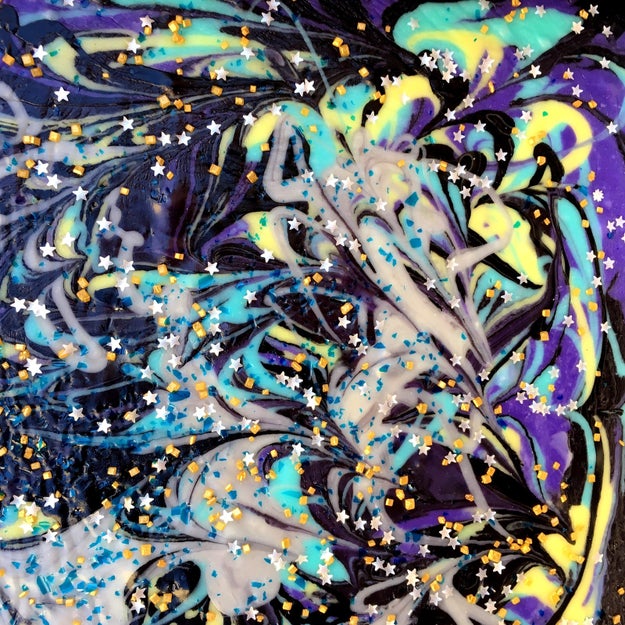 While fudge is still wet, add your sprinkles. The more, the merrier!
Let fudge sit at room temperature overnight to set.
Remove fudge from pan and cut into 36 pieces (6×6 grid).